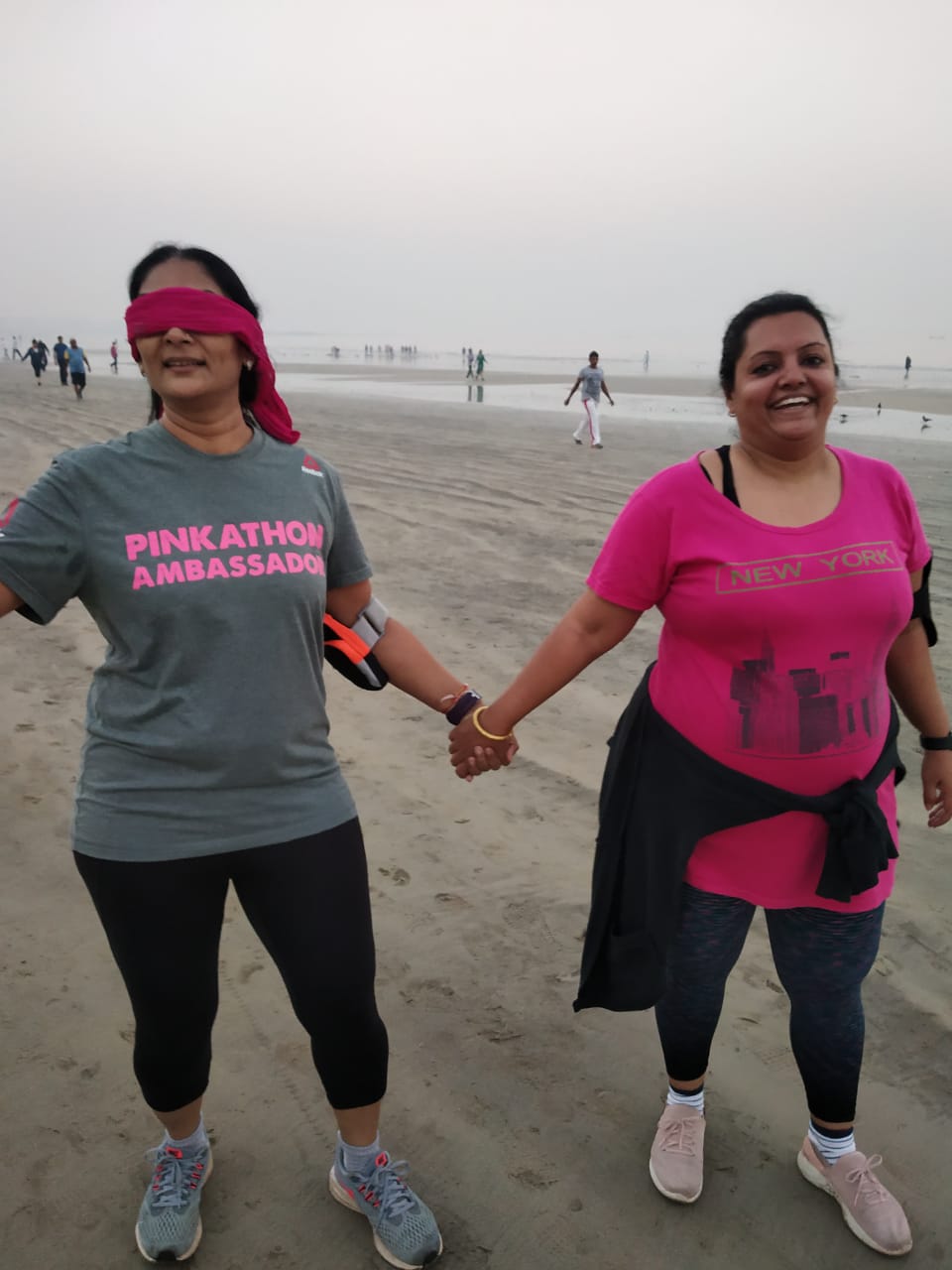 Bengaluru: United Sisters Foundation organised 'See from the Heart', a blindfold run across 35 locations in 16 cities in three countries to support the upcoming 'Spirit of Pinkathon' run from Mysuru to Bengaluru. This run was held to encourage and motivate the #DynamicDozen including six visually impaired runners along with their six guides who will run 150 Kms from 23rd January 2019 to 25th January 2019 to spread the message of health and fitness for all women. 20-year-old V. Divya from Chennai was India's first visually impaired girl to run The Spirit of Pinkathon Run from Pondicherry to Chennai, a distance of 150 kms last year.
Over 900 participants across Bengaluru, Mumbai, New Delhi, Siwan, Gurugram, Hyderabad, Indore, Jaipur, Nasik, Noida, Pune, Lucknow and Vizag took part in the 'See from the Heart' run from India where participants ran/walked 3 kms in pairs, out of which one of the partners was blindfolded for one loop and the other partner for the next loop. The See from the Heart run is conceptualised by Pinkathon Ambassador, Sonia Kulkarni.
This run was conducted on 6th Jan 2019 in 14 locations in India and one location in Nigeria. Maldives will be conducting this run on 10th Jan 2019 to support the #DynamicDozen.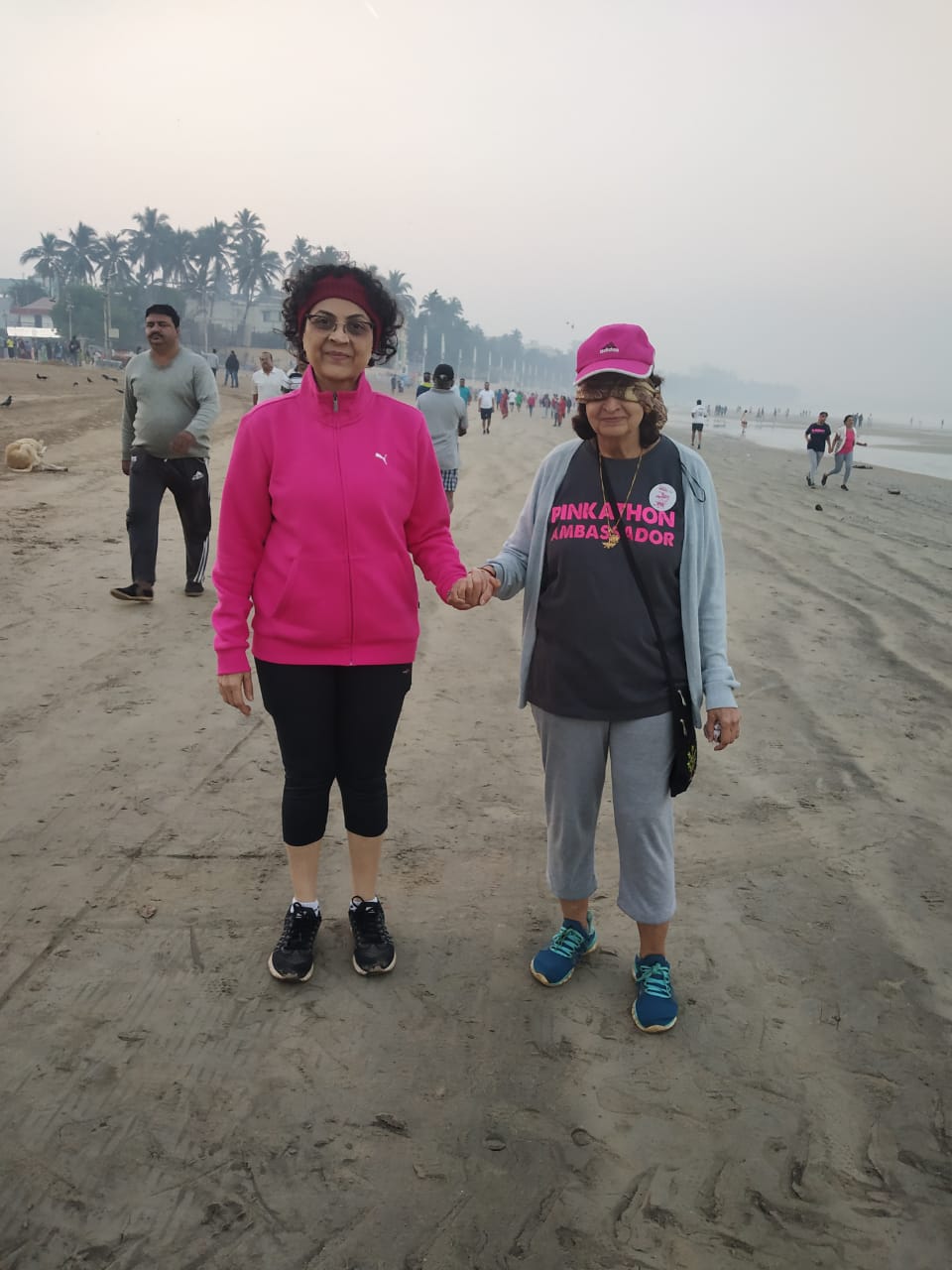 Commenting on the innovative See from the heart Run, Model and Founder of Pinkathon Milind Soman said, "United Sisters Foundation has organised the 2nd edition of 'See from the heart run' across India which is a unique experience of solidarity and inclusion. This novel run was organised last year to cheer V. Divya who is the first visually impaired girl in India to run such a long distance of 150 kms across Pondicherry to Chennai as part of Spirit of Pinkathon run. This is a city to city run taken up by Pinkathon ambassadors to spread the message 'If I can, anyone can.' Inspired by V. Divya, this year we have six visually impaired runners participating in the Spirit of Pinkathon run from Mysuru to Bengaluru, a distance of 150 kms along with their guides. Through See from the heart initiative, we wanted to spread awareness and also sensitise normal people about the challenges faced by differently abled people and how they overcome the same with their spirit and zeal for life. We have many visually impaired girls participating in Pinkathon across cities and some of them are podium finishers. This blind fold run has provided an opportunity for people to show their support and will motivate our visually impaired runners to accomplish the mean task."
The Spirit of Pinkathon Run is an inter-city run, an initiative to celebrate the potential of the human spirit, to spread awareness that a fit woman will build a fit and healthy family and to nurture belief. The ideology revolves around the statement "If I can, anyone can". The Spirit Run is an attempt for women to break boundaries and expand their limits, an ability to adapt and the creation of resilience to achieve what you think your body can't, but your mind can.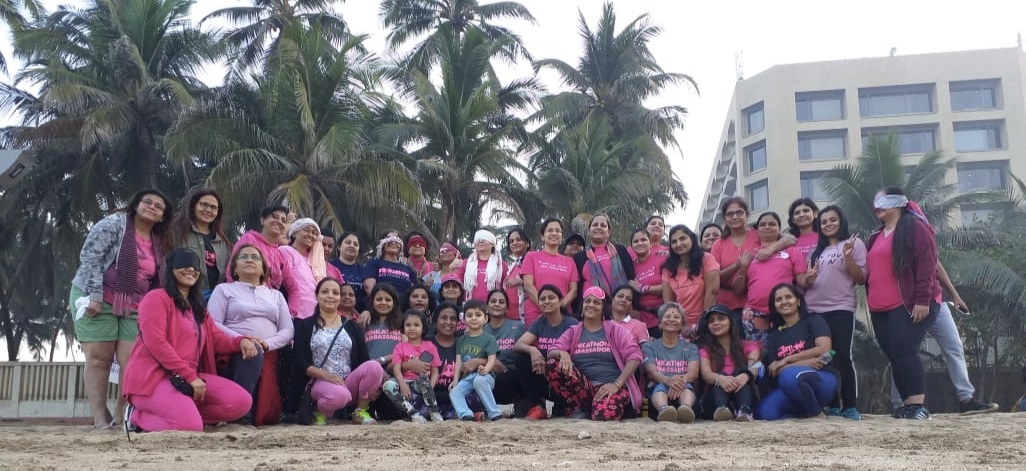 Name of the runners along with their guides: 
Mala S.K – 20 years old – student B.A(2nd year) – She will be running with Devi Prashant
Nandeesh – 22 years old – completed SSLC. He will be running along with guide Rajesh NV
Sunitha N.D – 21 years old – student BA. She will be running with guide Bhumika Patel
Renuka Rajput – 18 years old – student PUC. She will be running with guide Bhadresh Shivashankar
Kavya N – 19 years old – student SSLC. She will be running with guide Nandish Kumar
Ajay – 24 years old has completed his BA. He will be running with guide Sachin
The Samarthanam Head Coach Bhumika Patel, an accomplished marathoner, is the brain behind the entire programme of Spirit of Pinkathon Mysuru to Bengaluru run of the visually impaired, and has taken the responsibility to train the girls every week along with the team of guide runners.
Bajaj Electricals Pinkathon – Empowering Indian Women
India's biggest women's run to encourage and promote fitness & health among women and create awareness for Breast Cancer, Bone health, Thyroid disorder and other issues relating to women's health. The See from the Heart run was also organised to support and promote the seventh edition of Bajaj Electricals Bangalore Pinkathon 2019 presented by COLORS which is being held on Sunday, 27th January 2019 at Sree Kanteerava Stadium, Bengaluru. Online registrations for the multi-category run are open at www.pinkathon.in/bengaluru for the VWash Plus 3km, 5km & 10km run and for the 21km distance drop a mail on info@pinkathon.in.